What About The Workbench In Grabcad? I cannot understand What It Do? Thanks.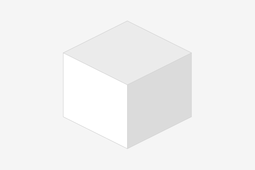 See this link " https://grabcad.com/workbench "
And this too " https://grabcad.com/workbench/features "
Step 1:

Workbench speeds up the product development process

Step 2:

Benefits for engineers

Eliminate time spent searching for the correct file, working on wrong file versions, or exporting files for viewing outside of CAD

Easily get feedback from non-CAD users earlier in project, improving project quality

Access your projects anywhere - at home or even on the go with your mobile device

Step 3:

Benefits for managers

Complete projects faster by enabling multiple engineers to work in parallel

Installs in minutes, no IT costs for maintenance or upgrades

Eliminate cost of prototyping or producing wrong version of product

Step 4:

Manage all your project files in one secure location

Step 5:

Synchronize desktop files to the cloud project so you always have the latest Download Workbench for PC

Lock files while you're working to prevent others from overwriting your changes

From inside your CAD system, access common PDM capabilities like "get latest" and "lock" (starting with SolidWorks®
)
Translate any CAD file from proprietary format to neutral format for easier sharing

Step 6:

Share any CAD file with a few clicks, no more screenshots or emails

Step 7:

Share large CAD files safely inside or outside the firewall
Ensure security with control over who can see and download files
Partner Spaces let you easily share product data with customers and manufacturers without them seeing all of your secrets -- or each other.

Step 8:

View CAD models without an expensive CAD license

Viewer supports all major CAD formats as well as other file types
Markup and communication tools allow users to sketch right on the 3D model
Works on all browsers as well as Android and iOS mobile devices
Was this tutorial useful?