How to perform static simulation in solidworks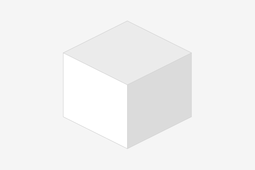 In this tutorial i will give you information about how you can perform static silulation of any machine element or 3d body in solidwork.
Step 1:

Simulation is an important steps needed to be done while designing a product under any 3d designing application.

In this post we will see how to perform simulation of any 3d object in solidworks.Doing so will give us various information about designed product when it is subjected to similar condition for which it is designed.So lets start:-

Step 2:

1. First design your product under part design workbench of solidworks or you can assemble your predesigned parts to form complete product under assembly workbench of soidworks(is done for product having various part which is designed seperatly under part design workbench of solidworks).

2. Now see is there is simulation tab on upper part of your working workbench if not follow this steps:-

     a. click on arrow provided on option tab present on upper part of workbench.

     b. scroll down and select add in from list.

     c. a window will appear go to solidworks simulation and tick box near it and click ok now you         see simulation tab on upper part of workbench.

3. Click on simulation tab which will take you in simulation workbench.

4. Click on new study tab present on top left side of simulation workbench.

5. Now provide name for your report and select static from list and click ok.

6. Now you will see following option on your lef side of simulation workbench:

     a. your report name

     b. connection

     c. fixture

     d. external load

     e. mesh

     f. result option

7. To apply material to your product right click on your report name and select apply material from list.

8. List of material will come on your screen so select your required material and click on apply and click close.

9. Now seletect connection if there is any.

10. Now select fixture and select type of fixture you want on your desired surface or edge.

11. Now select external force option and select force and its value and on which face you want to apply and value of force you want to apply.

12. Now select mesh and change it between corse to refine according to your requirement.

13. Now after all above steps click on run this study tab present above in workbench.

14. Now result will come on screen in von mises table.

15. Now change designe of your product if neccessary according to result and after that click run this study again to get new result.


















Was this tutorial useful?