Tutorials on Injection Mould Designing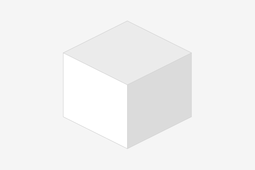 Today Topic is Vacuum Forming, Let take a look on it.
Step 1:

Vacuum Forming Process
1. The process involves heating a plastic
sheet until soft.
2. The softened sheet is draped over a
mould.
3. A vacuum sucks the sheet into / onto
the mould.
4. The newly shaped sheet is taken off
the mould.

Step 2:

Typical PLASTICS used in the
vacuum forming process

PS
Acrylonitrile Butadiene Styrene
ABS
POLYSTYRENE
POLYCARBONATE
PC
POLYPROPYLENE

Step 3:

Further PLASTICS used in the
vacuum forming process
POLYVINYL CHLORIDE
PVC
PMMA
Acrylic
PE
POLYETHYLENE (woven sheet)

Step 4:

a). Plastics are man made chemicals extracted mainly from petroleum.
b). They are basically composed of hydrocarbons: groups of linked hydrogen and carbon atoms.
(Imagine them as a small train and carriage!)
c). Most plastics are made up of long chains of hydrocarbons.
(Identical small trains joined together to form one very long train.)

What are Plastics ?




What are Plastics? continued
d). More than 50,000 molecules (long trains) may be joined in chains to produce polyethylene (or polythene).
e). Very long straight or branched chains. are present in thermoplastics:
eg. polyethylene and polystyrene.
f). Thermoplastics always soften when heated and harden when cooled down.
g). This makes these plastics ideal for the vacuum forming process.

Step 5:

Advantages of
the Vacuum Forming Process

• Vacuum forming uses low pressures so only relatively low cost equipment / components are required.

• Low pressures mean that moulds can be made of inexpensive materials and in a short time.

• Prototypes, small and medium quantity runs become economical.

Step 6:

Disadvantages of
the Vacuum Forming Process
• More complicated machines and moulds are needed for automatic or continuous production of 'high volume' items,
eg. disposable cups and sandwich packs.
• The vacuum forming process starts with a flat plastic sheet and there may be a need for a second process to trim the moulded end product. This means more expense to obtain additional equipment.
NB. The trimmed waste, however, can be re-ground and recycled!

Step 7:

• The process requires heat, suction, and (thermo)plastic sheets.

• Hot air is required to soften the plastic sheet and allow it to conform easily to the shape of the mould.

• Vacuum is then used to suck the
plastic to the mould.
Vacuum Forming is one of the
most common methods of
producing low-high volumes of
moulded useful forms that play a
major role in our lives.
Was this tutorial useful?